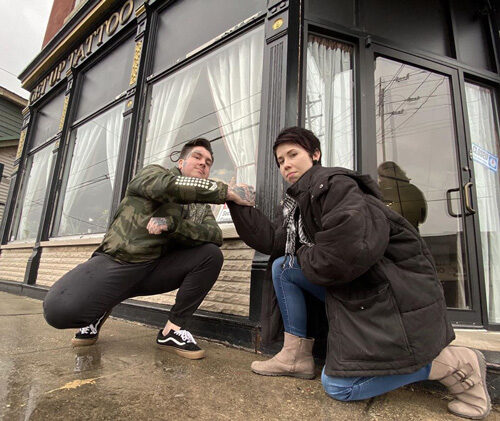 COVID-19 Preventative Measures
Have an upcoming appointment? Read our preventative measures statement to ensure compliance.
Higher Love Tattoo was founded by Kaelin Moser-Viteri and Leah Goodlett during the COVID-19 Pandemic of 2020.
Higher Love Tattoo, formerly GUTS (Get Up Tattoo Society) was originally founded in 2015.
Kaelin, Leah, and their team are committed to providing top-quality, custom tattoo work.