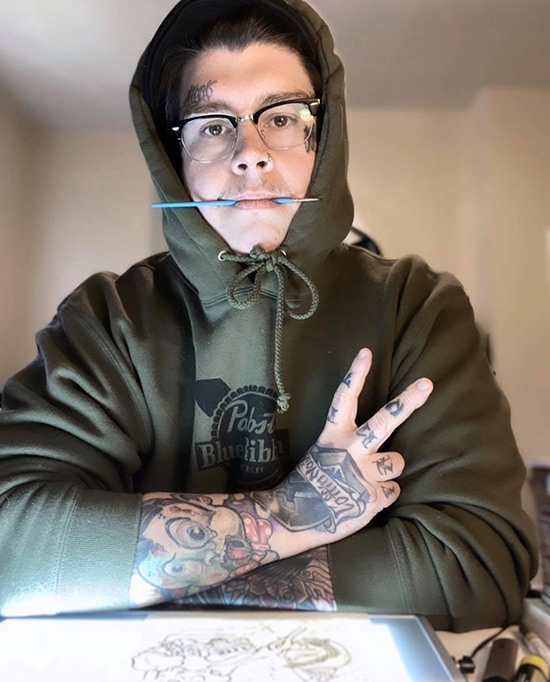 Kaelin is not currently booking new projects, Follow him on Instagram for updates.
Moses' Work
About Kaelin Moser-Viteri
Hey y'all!
The names Kaelin Moser, but everyone just calls me Moses! I'm the co-owner of Higher Love Tattoo, and I've been working in tattoo shops since 2007 and professionally tattooing since 2014!
I love tattooing anything Japanese or American traditional inspired with a bit of a neo/illustrative hint to it! Anime tattoos are always welcomed as well! I love tattooing and I love to share that with all of my clients and friends in a fun inclusive environment! I support good tattoos for good people!